The Best PC Accessories for Customizing Your Gaming Space
on July 12, 2019
No Comments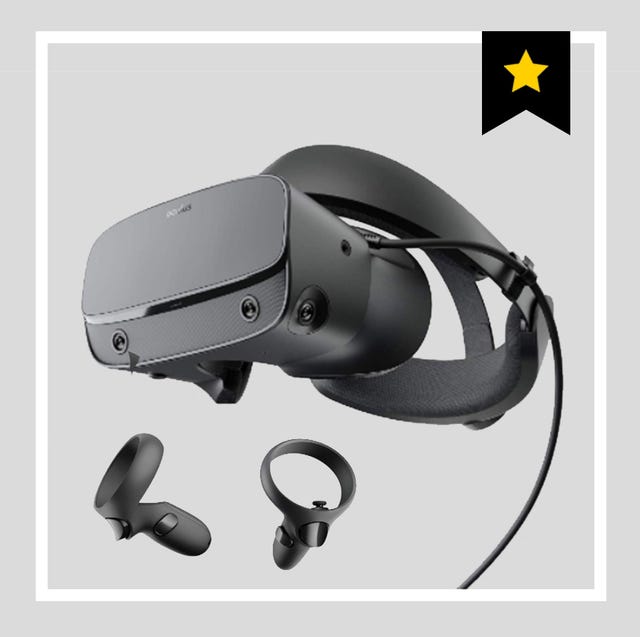 The world of PC gaming is thriving. You could even say it's hitting an all-time popularity high, what with superpowers like Steam, Twitch, and VR feeding into it. And with that high comes the ability to buy and customize your own gaming PC. One of the most important aspects of this is, believe it or not, style. These days, there's ease to building a cool desk setup with personalized lighting and great peripherals—in fact, it's one of the most entertaining perks of PC gaming (besides the actual gaming itself).
Because of its popularity, a bunch of new PC accessories have recently hit the market, a lot of which are fantastic, and a lot of which are not. But we've got you covered. Whether you're just now building your PC or looking to freshen up your gamer zone, here are five of the best PC accessories to shop right now.
THE BEST PC MOUSE
Pu94 Gaming Mouse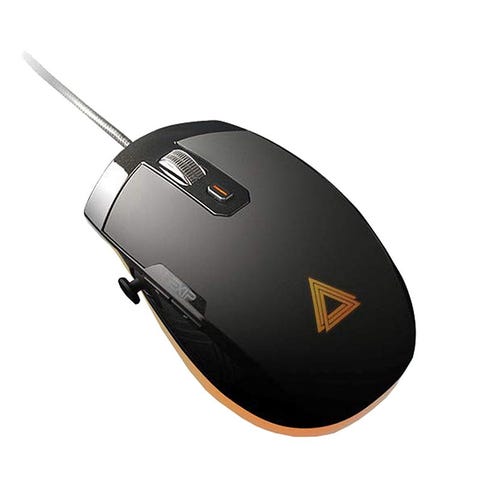 This gaming mouse is a jack of all trades. It was designed with simulation games (like Civilization and Roller Coaster Tycoon) and space titles in mind, but it delivers on a hell of a lot more than that. The mouse has a remarkable amount of versatility, what with the built-in joystick on its thumb rest, along with a movable base that allows for further directional control. It makes navigating sim games and 3D design with CAD or Adobe softwares a breeze. The mouse also comes with its fair share of hot keys. And beyond just its mechanical capabilities, it packs in customizable RGB lighting and an extremely easy-to-change interface. All around, it's a phenomenal package.
BEST PC KEYBOARD
Alloy FPS RGB Mechanical Gaming Keyboard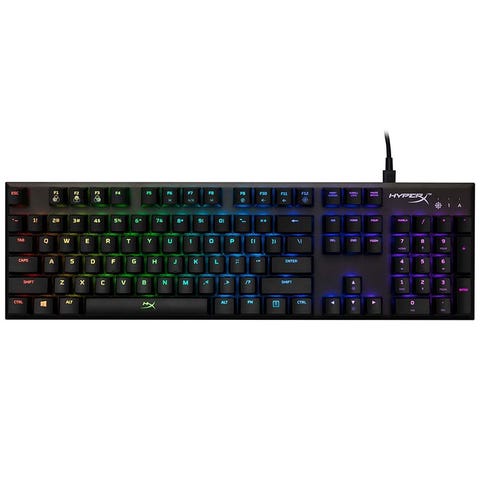 This HyperX keyboard represents the mother of all customization options, on a consumer-friendly scale. It feels great and is very comfortable to use, but more importantly, it looks great. App-controlled RGB lighting lets you program slight but effective animation, zone lighting, and much more on the keyboard itself. You can choose from so many different looks and styles. The keyboard also has a USB port on the back for your mouse, mouse pad, or whatever other wacky accessories you want to connect. It really allows every individual to tailor it in their own way, and at $110, it's a lot of bang for your buck.
Hyper X also offers a variety of key replacements for even more customization, including my favorite, the PBT keycaps, or pudding caps ($24.99). These caps are designed with a misty, transparent siding and a black top, so the symbols are visible but that cool RGB light still really shines through.
BEST PC MOUSE PAD
MM800 RGB Polaris Mouse Pad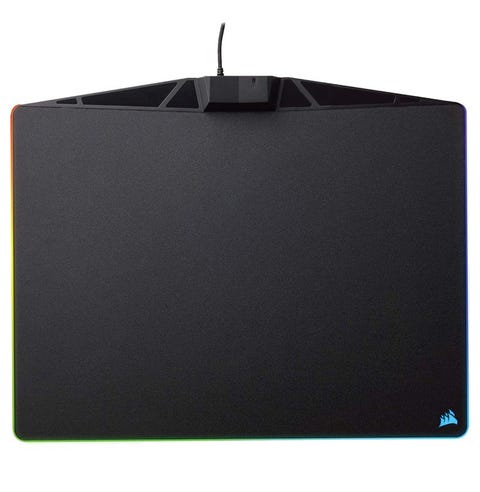 To complete your on-desk PC peripheral setup, you need a stellar mouse pad. Seriously, don't skip the mouse pad. The Corsair Polaris is one of the best on the market. With subtle, customizable RGB lighting and a USB port for your mouse, keyboard, or USB lava lamp (you definitely need a USB lava lamp), it's the perfect desktop accent. Its smooth surface makes for comfortable mouse-sliding, with the added bonus of looking high-tech as hell. Admittedly, I do miss my puppy dog mouse pad from time to time, but the Polaris fits the gamer aesthetic much better.
BEST VR FOR PC
Rift S VR Gaming Headset
Oculus, the pioneer of virtual reality, did it again this spring, releasing a bigger and better follow-up to the already excellent Oculus Rift VR headset. The Rift S utilizes Oculus's awesome built-in camera system (also seen in the more budget-friendly Oculus Quest). It's quick and easy to set up, with a phenomenal library of games and crisp visuals. The Rift S is the perfect middle-of-the-road headset—it's not the most powerful, like the HTC Vive Pro, but nor does it have quite the price tag. It's the best VR headset for simple, but still high-quality, PC-connected VR action.
BEST PC MONITOR
27″ CRG5 240Hz Curved Gaming Monitor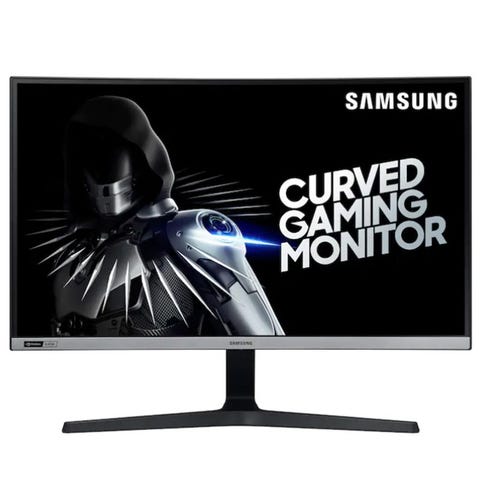 Samsung
samsung.com
$399.99
Okay, this selection is cheating a little, because Samsung's new CRG5 monitor isn't due out until August. But if you can wait that long, it is absolutely gorgeous. It has a ton of customization options so that your games look the best they can. A stunning, 27-inch curved screen shows off Samsung's state-of-the-art visuals. The price tag comes in at $399—as opposed to the Samsung 144Hz CRG5 monitor at $249, which doesn't have G-Sync capability—but it packs quite a bit more power. (For those who don't know, G-Sync makes motion super smooth and immediately responsive to commands; it's a big deal for gaming monitors.) Crisp visuals, a doable price point, and intense personalization options make this Samsung monitor well worth the $399.
If you can't wait another month, or need something a little more cost efficient, Samsung has the CFG73 monitor ($324.97), which is still great quality. The only compromises you'll have to make are for a slower frame refresh rate and no G-Sync compatibility.
["source=esquire"]