Planting, patience, and bugs: What gardening can teach kids early
on June 26, 2019
No Comments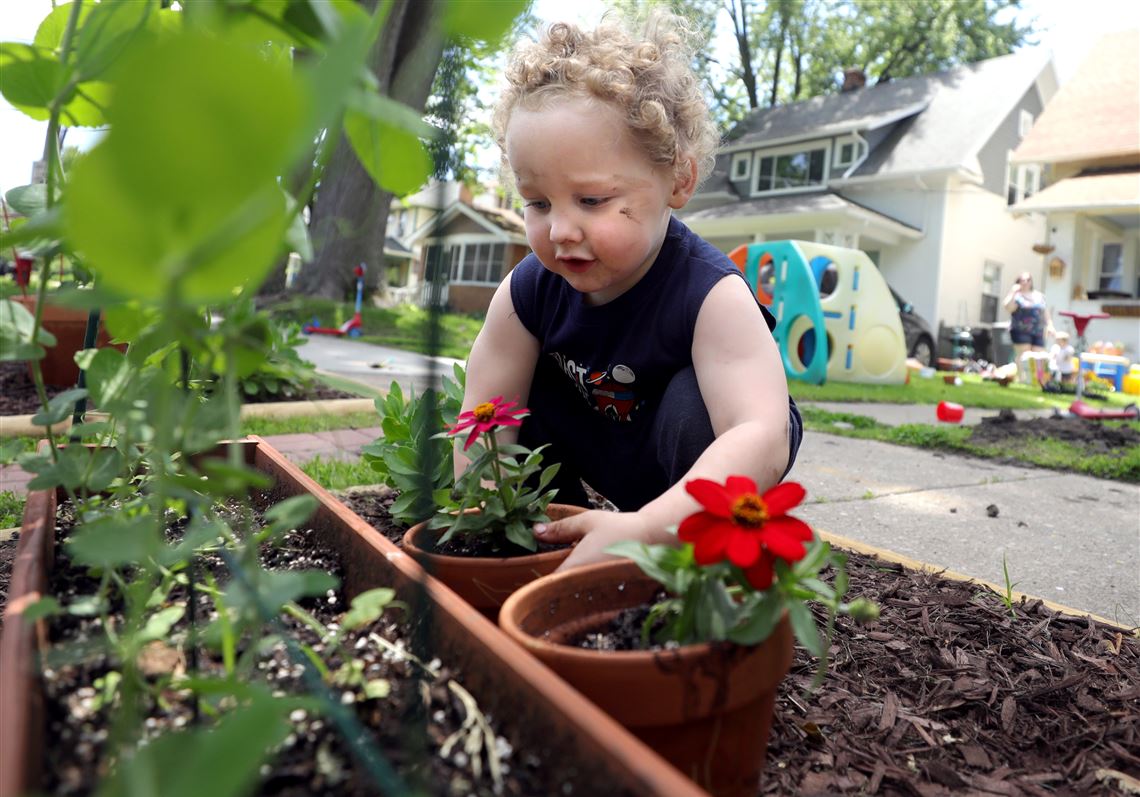 Plants and children have at least one thing in common: They both love dirt.
Why not pair them by introducing your youngster to gardening?
It's a match made in horticultural heaven, parents and experts believe. Sure, there are lessons to be learned — the value of caring for another living thing and of growing your own food — but also having fun.
"Gardening has been a gateway for learning [about] how to follow directions, learning patience while waiting for the seed to spout, also learning about ecosystems and symbiosis," Rachael Brooks, a mother of three boys in South Toledo, said. "We care for the bees and learn about how they pollinate the gardens; we learn about worms and how they fertilize the garden.
"The boys learn responsibility; they have to water the plants and care for them. I've noticed a sense of accomplishments they get when watching seeds grow."
Ms. Brooks, with a 4-year-old and 2-year-old twins, said she had never seen her children enjoy a cucumber more than when they grew it themselves.
"A garden opens up a world of curiosity for children. It's a great way to introduce the importance of what we put in our bodies and how we treat the earth," she said.
Charles, her eldest, has found plenty to love about gardening.
"I like to water. I love to eat tomatoes," he said. "I also like to ask questions, and my mom taught me."
Gardening isn't just about introducing children to plants, but also to the natural world around them.
"When kids garden, the first thing they notice are the bugs, some they've never seen before, and they notice that the world is much bigger than they thought it was," said Hannah Halfhill, education coordinator for Toledo Grows. "They get to see the tiny plants grow right before their eyes. This gives them a sense of wonder, kind of like magic."
The American Society for Horticultural Science conducted a study in 2005 to show the effects of a school's gardening program on the science achievements of elementary school students. More than 600 third-, fourth-, and fifth-graders were studied from seven elementary schools in Temple, Texas. Children in experimental groups participated in gardening activities, while those in the control groups used more traditional classroom methods. After the data was parsed, those participating in the garden curriculum showed significant improvement in science achievement skills.
So how do you get your kids started in gardening?
The website mykidsadventures.com recommends you first find a spot for your garden, then write out a plan about what you want to plant where. Next, select seeds or starter plants (tomatoes, flowers, peppers). Be sure to have the appropriate tools, such as a small spade and hoe. The seed packet or gardening store will tell you how long it will take for the plant to mature, and how much water it will need.
Some youngsters will never take to gardening, but that doesn't mean its introduction can't be beneficial.
"Being active at a young age is important for child development," Scott Carpenter, public relations coordinator at Metroparks Toledo, said. "Kids enjoy the outdoors and unconstructive play, whether it be hiking, digging in the dirt, or archery. [They also appreciate] the Metroparks' cause, which is conservation."
["source=toledoblade"]