My Joy of Gardening Is More Than Skin Deep
on April 16, 2019
No Comments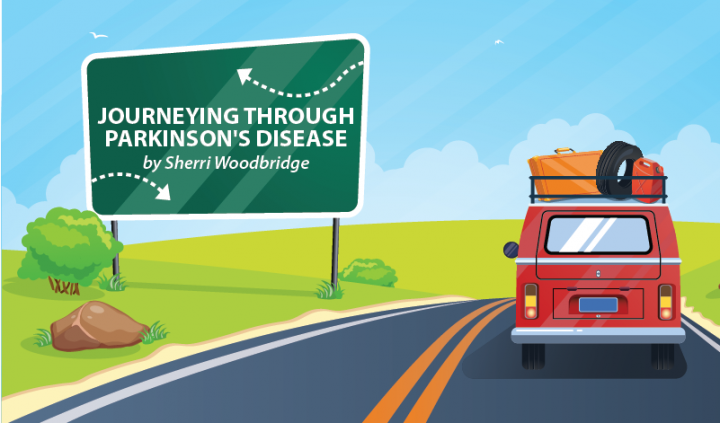 If you're anything like me, there's something energizing about gardening and pulling weeds. About pruning back overgrowth and watering budding seedlings, even if, because of having Parkinson's, you can do it only a fraction of the time you used to be able to keep at it.
In those highly coveted fractions of time, what little gardening you are able to accomplish calms your spirit, draws you closer to your Maker, and soothes your soul. However, I just uncovered some interesting information while doing some research.
I think I may have finally found something about gardening that I can't get into.
Did you know the first Saturday in May has been named a world day of observance for gardening in the buff? World Naked Gardening Day (WNGD) has come to be celebrated by some (and denounced by others) since 2005 thanks to the help of Mark Storey.
It has become quite big at the Abbey House Gardens in Malmesbury, Great Britain, where clothing is optional. Personally, I can't imagine doing such a thing, but then I tend to be rather modest.
Just think what you might encounter: the briar patch, the poison oak patch, the rose thorns, a little bug worming its way into a crack or a wrinkle where a little bug shouldn't be … and more. But you can imagine for yourself.
Not only does the unexpected visitor to the garden get to see unbecoming drops of sweat running down your face and various other places (remember, people with Parkinson's can tend to sweat more than others), but they also get to see your _______. (You can insert whatever you like in the blank.) And, for much of the gardening a gardener does, they are usually bent over. If you thought that was unattractive before,  just imagine …
Usually, for me at least, you go into the house at the end of the day and realize you forgot the sunscreen, and again, you are sunburned. Can you imagine forgetting the sunscreen on World Naked Gardening Day? Ouch. Just think how you're going to explain to your Parkinson's dermatologist how you've gotten all those new moles.
So, now, I have alerted you of this day of naturalistic gardening. It's up to you to decide what to do about it. My advice?
Don't forget the sunscreen.
Remember that melanoma skin cancer can be more prevalent with people who have Parkinson's disease. Oh, and don't forget the hat. I've heard gloves are also OK to wear on this day of celebration. Might I also suggest a fig leaf?
["source=parkinsonsnewstoday"]